A turnkey consulting solution managed online- from concept to launch.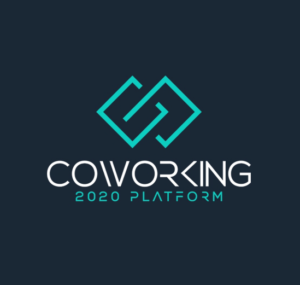 AUSTIN, Texas, Nov. 26, 2018 /PRNewswire/ — OpenWork Agency, a global coworking consultancy, has announced the launch of a Consulting as a Service (CaaS) offering for asset owners, real estate investors and developers. Managed online, the platform guides clients through eight phases of the coworking business development process.  The platform can also be utilized by organizations interested in achieving greater flexibility in their corporate real estate strategy.
"After working with clients around the world for the past four and a half years, we've identified the core needs and challenges that our clients consistently experience, and we've built a platform model to anticipate those thresholds and pain points," said Andrew Jones, PhD, OpenWork's Founding Partner.
The platform guides clients through the necessary requirements and phases to get a coworking business from an idea to a reality.  It is a flexible solution that can be adapted to the needs of a wide range of clients, from individual asset owners to global property companies.
"Many of our clients come to us with a desire to 'get into coworking,' but don't know how or where to get started.  They are typically weighing whether they want to do a franchise or develop their own brand.  We are the white label coworking solution.  Our service more or less replaces the need for a franchise, because we help them through the whole development process.  They end up with their own brand and operation, and they are also spared the franchise royalty fee," Jones said.
OpenWork Agency is best known for being the first full-service coworking consultancy in the world.  It specializes in helping clients maximize revenue per square foot, via the coworking premium. The agency has supported clients from individual entrepreneurs to multi-billion-dollar REITs.
About OPENWORK AGENCY
OPENWORK AGENCY LLC. (www.openwork.agency) is a boutique, global workplace strategy and coworking consultancy founded by industry pioneers, Andrew Jones and David Walker. OpenWork has worked with asset owners and coworking startups throughout the world. Having been in the coworking industry for over a decade, members of the OpenWork team have published extensively, and have written both the first book on coworking as well as the first book on corporate coworking.
Start a coworking project with the Coworking 2020 Platform.
Contact: hello@openwork.agency
Original PRNewswire Press Release:http://www.prnewswire.com/news-releases/openwork-agency-announces-the-coworking-2020-platform-for-real-estate-developers-and-change-minded-companies-300754857.html