As part of being in the coworking industry since its inception, operating coworking spaces, consulting with coworking operators and real estate developers, participating in (and running) global coworking and workspace conferences, it's our job at OpenWork to stay-in-the-know regarding innovations (and disruptions) in our industry.
We share a lot on social media about coworking, the future of work, and innovation. You can follow OpenWork Agency on LinkedIn or @OpenWorkAgency on Twitter.
With so much going on in the industry, it's easy to miss some of the most interesting happenings, so we wanted to take a little bit of time and curate a quick list of some of the more interesting/thought-provoking articles that came across our newsfeed in the last month.
Recommended Coworking Articles
A transformative change has taken place in recent years – with the concept of coworking evolving from an alternative to a traditional office lease for start-ups and freelancers to becoming an integral component of bona fide corporate real estate portfolios. Here are eight key concepts for 2018 and beyond. (Published: 01/18/2018)
The idea for the membership began early on when looking at the people taking advantage of the coworking spaces. "People aren't coming to Mammoth just to work," said Jung. "They're coming for a specific reason–to ski, bike, hike, and do all the things Mammoth is famous for. We wanted to create … (Published: 01/18/2018)
Efforts to reap the benefits of the cubicle farm and the open office floor plan without the downsides mean that 2018 will be the year that employers attempt to find balance when it comes to office space. To do so, they'll likely focus on a few other key areas to improve employee productivity, creativity and mental health… (Published: 01/19/2018)
It seems beyond debate: Technology is going to replace jobs, or, more precisely, the people holding those jobs. Few industries, if any, will be untouched. (Published: 01/18/2018)
The hotel offers guest rooms and coworking spaces designed by international design firm Yabu Pushelberg, as well as the Magic Hour, which it says is the city's largest indoor-outdoor hotel rooftop. Room rates start at $139 (£103) a night for a standard double, but the hotel also has 19 $99 "Crashpad" (Published: 01/20/2018)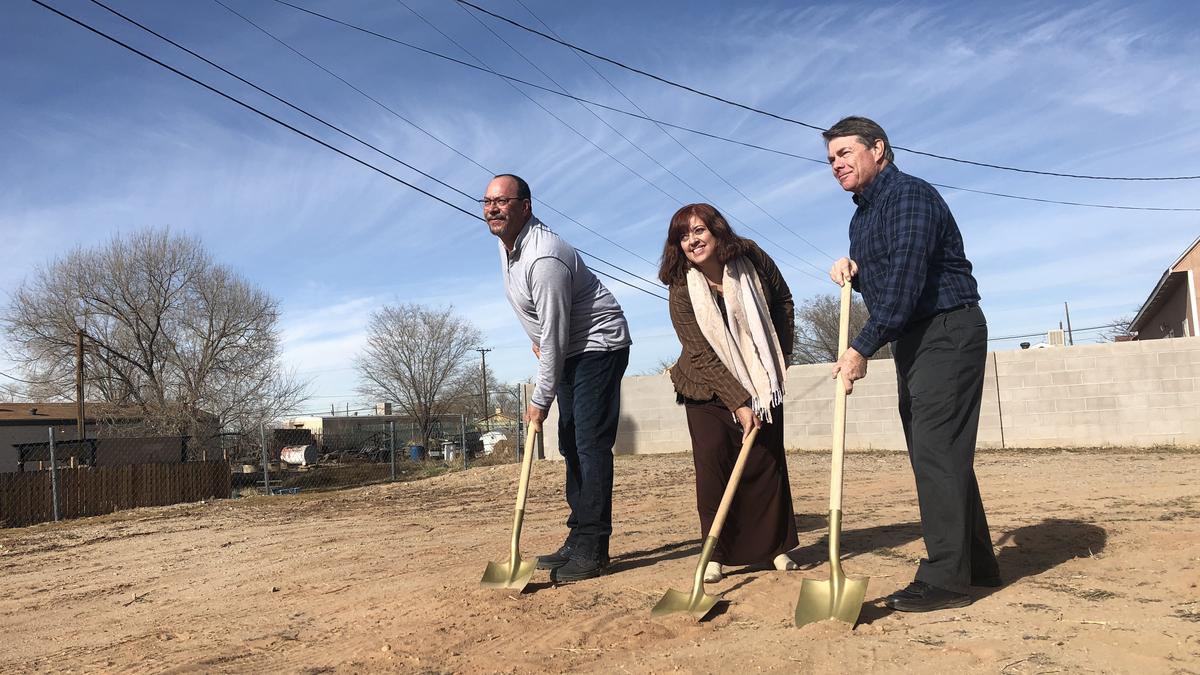 Albuquerque will soon have a new elder care-focused co-working space – the first of its kind locally, according to its founder. Mary Martinez broke ground on the Isabel Gallegos Center for Aging on Wednesday afternoon, putting her closer to her goal of helping New Mexico's aging population in every … (Published: 01/04/2018)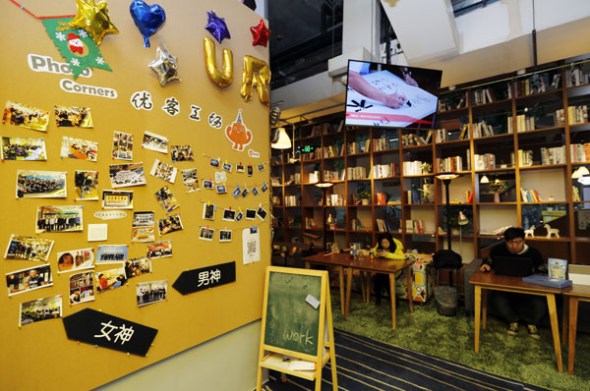 Co-working spaces will make up 30 percent of the office market in China by 2030, according to Colliers International Group Inc, the US-based real estate services provider. (Published: 01/15/2018)
The World Economic Forum's agenda for its annual meeting in Davos this month is 'Creating a Shared Future in a Fractured World'. January is a time for fresh thinking and I've been giving some thought to the words 'shared future' as the resounding note of optimism in that theme. In particular, I have been reflecting on how that applies to the changing concept of work. (Published: 01/18/2018)
Mumbai, Jan 7 The momentum gained by co-working spaces in 2017 is likely to continue this year as well as large corporates look at consolidating businesses to maximise their productivity, says experts. Co-working, also known as alternative workspaces, is recognised as a style of working as well as… (Published: 01/07/2018)
the standard leasing model is disrupting/ innovating. (Published: 01/17/2018)
Allwork spoke with King about coworking going mainstream, the growing value of professional networks and how reducing loneliness is emerging as a core value proposition of coworking. Allwork.Space: With regards to the shared workspace industry, are there trends you're following that other people may … (Published: 01/11/2018)
That's all for now… Cheers to a great start to 2018- Looking forward to what February has in store!!
---
This article was written by David Walker, Founding Partner at OpenWork Agency. Connect with David on LinkedIn to follow his posts about coworking, future of work, and innovation.